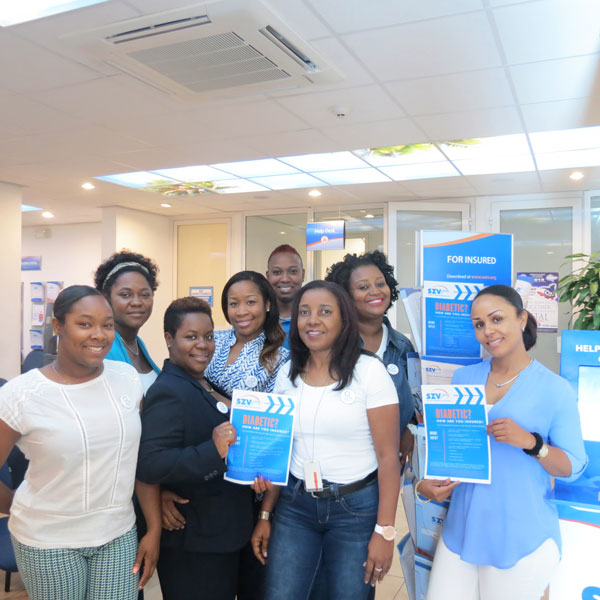 PHILIPSBURG:— Social & Health Insurances (SZV) was one of the many stakeholders that partnered with the Ministry of Public Health to commemorate World Health Day on April 7th. Themed; Be aware, Get diabetes care, customers visiting the offices of SZV can get information about diabetes care and prevention but also pick up a free leaflet which provides an outline of the services covered for diabetics.
"World Health Day was one day, every day we are confronted with health issues that impact our society. We aim to play a bigger role in empowering our customers with the information and resources to prevent the most common health conditions and manage their current illnesses. Providing support where we can." – Glen A. Carty, Interim Director SZV
SZV customers may qualify for a range of services under the current policies, such as; specialist consultations, surgery, diabetic shoes, district nursing, rehabilitation and physical therapy, amongst others. What a customer may qualify for and how long varies based on requirements and insurance coverage policy. Interested persons wanting to know more can contact the customer care center.
The organization is well aware of the rising numbers in diabetics within the community and because of this encourages all to get educated on the illness. SZV is a proud participant of the collaborative efforts to commemorate World Health Day this year.
Source: St. Martin News Network SZV highlights coverage options for diabetics.