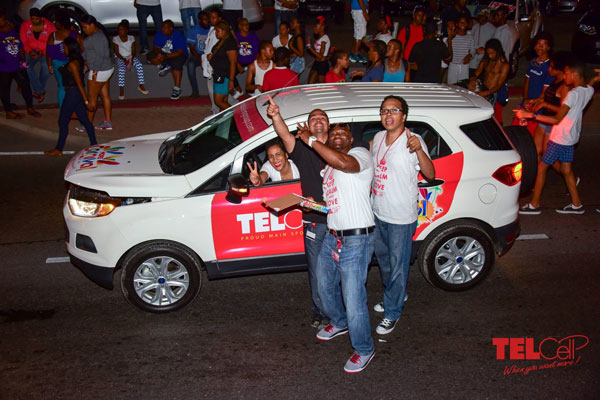 Pond Island:— Back by popular demand as a pre-carnival warm-up event, is the TelCell sponsored, Road to Carnival (RTC) event, featuring fun activities, promotional giveaways and a ton-load of carnival hype to set the tone for another fantastic Carnival 2016.
The TelCell Road to Carnival team this week announced that the event will once again feature stops at some of the island's favourite hotspots along with the annual Causeway Jump-up and after party at Soggy Dollar, Around Town Jump Up and after party at Cactus Diner Bar, and a big party jam at the Walter Plantz Square on Frontstreet to wind up the pre-carnival warm-up.
According to RTC team coordinator, Suraj Ramdas, advertisements have started circulating about the Road to Carnival events and he is urging fans of the event to look out for more information pointing to "where and the fun is at each week."
Source: St. Martin News Network TelCell Road to Carnival team promising loud build-up to SXM's main cultural event.