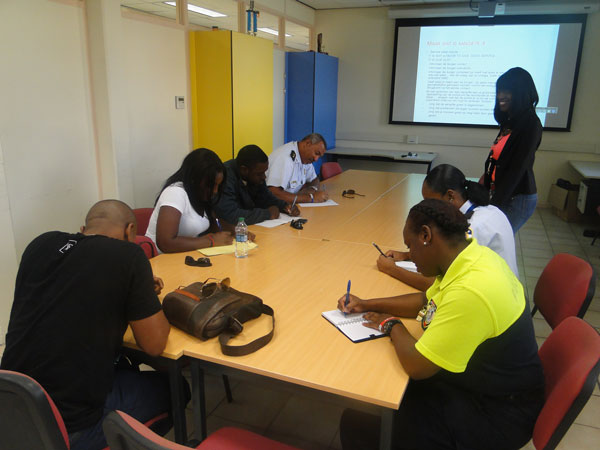 PHILIPSBURG:— As part of the plan to upgrade and professionalize the service given to the community by the police department, the chief of police Commissioner Carl John has approved an in- house workshop and training for all officers in the Uniform Division.
The training consists of two parts mainly:-
– The taking of an official report of minor criminal act and completing the investigation. (Criminal acts such as a minor break-in, car theft, simple assault, etc.
– Crime scene Management.
Even though the Justice Ministry does not have the financial means, at this time, to cover this type training it was decided that the police department would use its own personnel from the Detective Department who are qualified to give the workshop and training.
The taking of the official police report will be done at the police department or on the scene of the crime. This will eliminate the amount of time lost at the police station waiting to see a detective or for detectives to arrive on the scene of the crime. It also allows to detectives more time to investigate the more serious crimes that are ongoing.
The training in crime scene management will help to better preserve evidence on the scene which will allow more in depth investigation by the Forensic Department.
The first workshop/ training started on Monday January 11th and the last training day will be on Friday January 29th 2016.
After all officers have received their training it is the intention to immediately put this service into effect.
The police department will continuously look for ways, despite the financial constraints the department is going through, to upgrade and professionalize its entire staff.
Source: St. Martin News Network The Police Department provides in-house workshop/training.