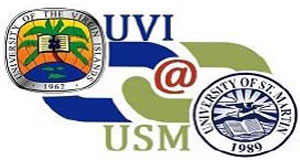 PHILIPSBURG:– The University of St. Martin (USM) continues to foster its growing relationship with the University of the Virgin Islands (UVI), as they take steps to jointly provide Bachelor and Master programs for the community both local and regional.
Representatives of UVI will be on island to conduct COURSE SELECTION & REGISTRATION for Summer and Fall semesters.
UVI@USM current students should secure that their tuition payments for the current semester are
up-to-date prior to registration. However, they should speak with the officials, regardless of the status of their account!
The session will be held on Monday, April 18th between 9:00am – 7:00pm in USM room 200.
Source: SMN News UVI@USM Summer and Fall Semester Registration opens.