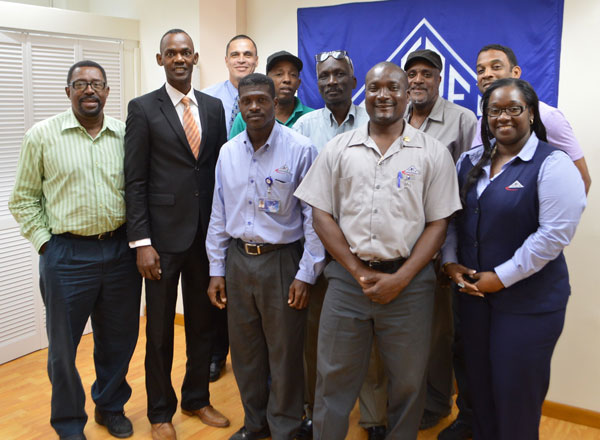 PHILIPSBURG:— The Unions representing the GEBE Employees hereby express relief and satisfaction. Brooks return to company has brought about some changes
which the employees have been yearning for, after going through a period of frustration with recent appointments to manage the utility company. Those recent appointments lack the competency and managerial skills to
take GEBE to the next technical and operational level. Hopefully Mr. Brooks Will rise to the occasion because the company must be restructured to meet the needs of St. Maarten and the future development of the country.
WIFOL-ASEWI is looking forward to working with the management team for the future.
Source: St. Martin News Network WIFOL-ASEWI Board and Shopstewards recently met with GEBE Interim CEO Mr. William Brooks.