The fire burning on the cliffside.
ST. EUSTATIUS–A fireworks display at Fort Oranje late Thursday night to mark the end of Statia Day resulted in a fire that burned part of the safety mesh on the cliff overlooking Gallows Bay. There were no reports of injuries.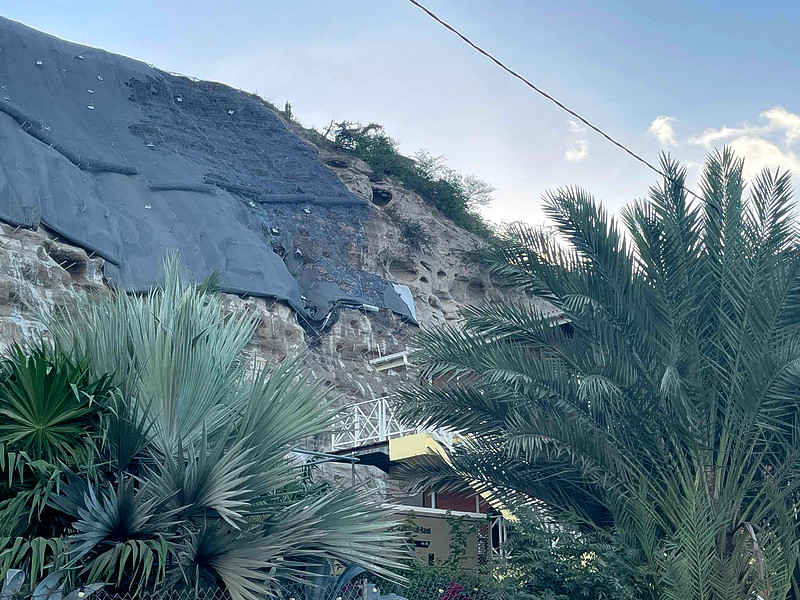 Side view of the cliffside on Friday after the fire was extinguished.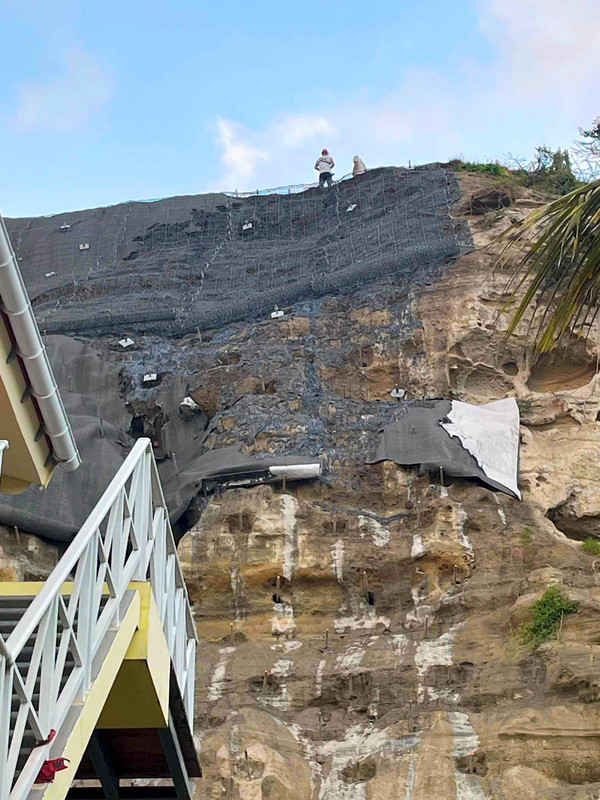 A close-up of the burned mesh.
Emergency services received a call around midnight that a fire had started near St. Eustatius' Fort Oranje. At the site, a safety mesh has been placed on the cliff to prevent erosion and rockfalls. This is part of the government's Cliff Protection Project.
When emergency services arrived at the scene, they discovered that part of the safety mesh was on fire and it looked like the blaze could spread.
The Caribbean Netherlands Fire Department had some difficulty fighting the fire on the cliffside and off-duty firefighters were put on standby. However, after what has been described as a "hard-fought battle," the firefighters got the blaze under control. They finally extinguished the fire by attacking it from the top of the cliff.
Images circulating on social media had seemed to show that the entire cliff had caught on fire. However, those images turned out to be misleading; the trail of fire that was depicted was actually pieces of mesh falling down the half-exposed cliff face.
Source: The Daily Herald https://www.thedailyherald.sx/islands/statia-day-fireworks-display-causes-blaze