A vehicle that flipped over. The second vehicle is also pictured with significant damage to its front.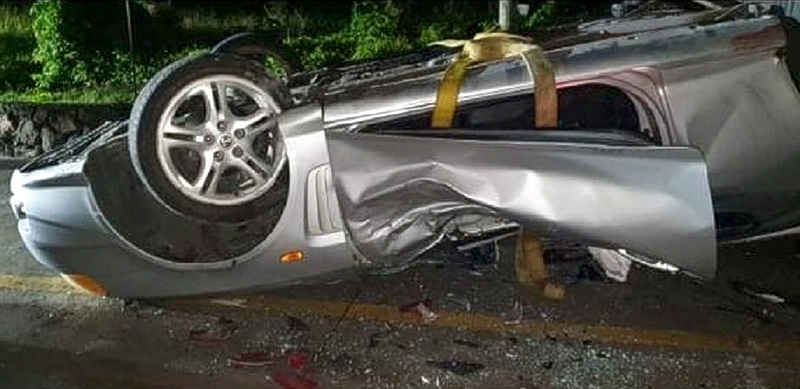 A flipped car on Mansion Road.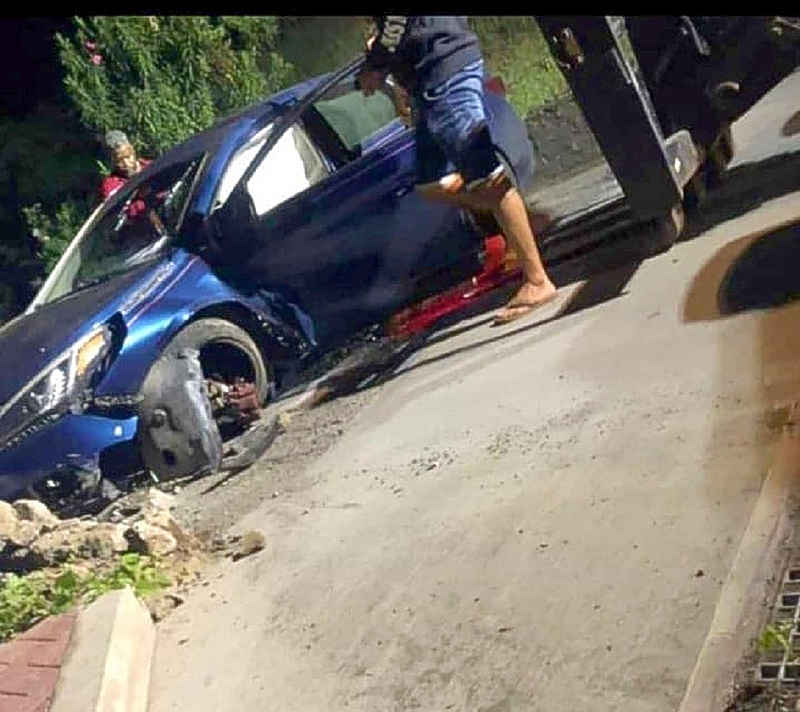 A damaged vehicle that was involved in an accident on Paramira Road.
ST. EUSTATIUS–Two accidents resulting in damage to a number of vehicles occurred in St. Eustatius over the weekend.
A vehicle driving on Mansion Road struck a wall and flipped over, landing on another vehicle that had two occupants, around 2:00am Saturday, November 27.
The driver of the vehicle that flipped over complained of back pain and sought medical attention at Queen Beatrix Medical Centre. Later the same day the driver of the flipped vehicle was airlifted to St. Maarten Medical Center (SMMC) where he was still being treated up to press time.
The Statia branch of the Caribbean Netherlands Fire Department and the Caribbean Netherlands Police Force were on the scene of the accident. The road was blocked and the flipped vehicle was loaded onto a trailer and removed from the scene.
Also around 2:00am Saturday, a car struck a street wall on Paramira Road and was severely damaged. KPCN officers were also on the scene of this accident.
Source: The Daily Herald https://www.thedailyherald.sx/islands/two-accidents-in-statia-saturday